I knew I'd be surrounded by supermodels, philanthropists and New York illuminati at the High Line's Summer Party. But I bought a ticket anyway, because:
1) I LOVE the High Line
2) I am a bad-ass carnival game player
3) The carnival prizes were from Coach
But as soon as I climbed the stairs leading to the Diller-von Furstenberg Sundeck and saw the paparazzi mobbing the likes of Chris Noth and Maggie Gyllenhal, I wondered if I'd made a mistake. My wingman had to bail at the last minute. What was I doing flying solo at a party that was way too fucking cool for me?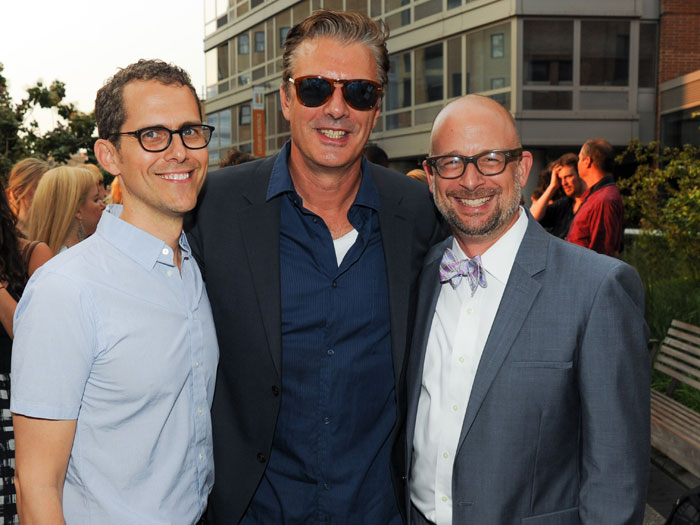 (Photo of Chris Noth by Neal Rasmus for the Billy Farrell Agency)
So how did I manage to turn my "who invited you" status into an "I belong" moment?
By beating a plastic alligator with a mallet. By pumping away like a lunatic to inflate a balloon. And by dominating the ring toss.
I had nothing to lose. So I threw myself into the carnival games as if I were 7-years-old again. And a funny thing happened. The closer the glamazons and I got to the front of the Boom Blaster line, the more we had in common. By the time it was my turn, not only were they talking to me, they were cheering me on.
It didn't matter that they were wearing the latest platform Louboutins as they flailed away and I was wearing last summer's Cole Haan one-inch wedges. Or that I live in Boston. All that mattered was we were united in our quest to win a Coach bag. And to support the High Line.
Lesson learned: social good may bring you together, but game playing makes you feel like you're on the same team.
P.S. High Line officials, if you're listening, if you had a mobile app, everyone who attended the Summer Party would've been able to capture and upload their pictures on the spot. And oh yeah, they would've been able to push a donate button every time the hunk in the dunk tank hit the water.